Universal IVF Medium
For fertilization and culture until 2-8 cell stage.
Can also be used for embryo transfer.
Key Features
High glucose medium for fertilization
The best conditions for gamete fusion
Consistent, high fertilization rates for more than a decade
Availability
This product is available for sale in Europe, the U.S.A, Canada, China and Australia as well as selected countries in the rest of the world.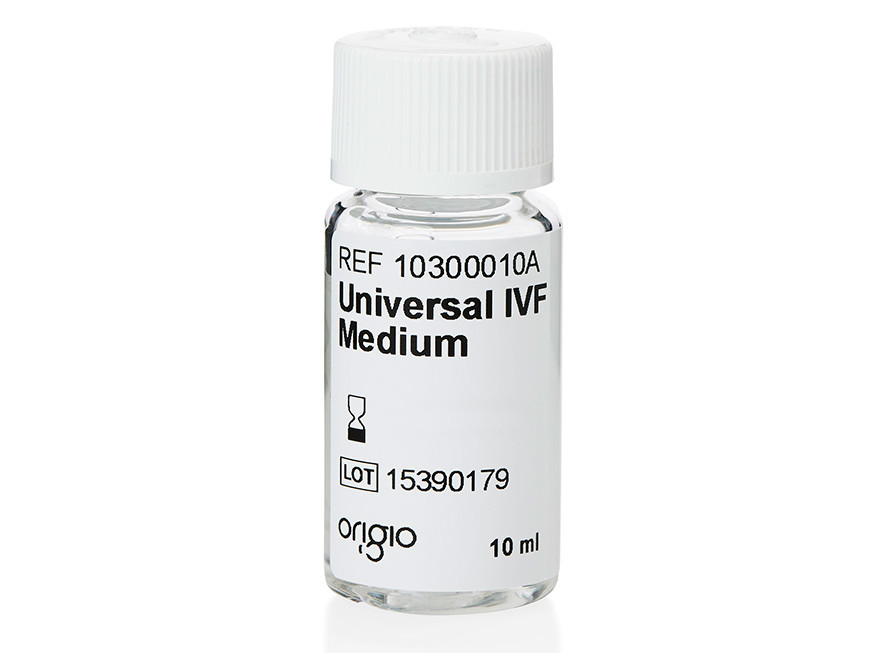 Key Product Information
Order Codes
| Reference | Description | Size | Shelf Life Guarantee* |
| --- | --- | --- | --- |
| 10311010 | Universal IVF Medium, with phenol red | 10×10 ml | Minimum 8 weeks |
| 10310060 | Universal IVF Medium, with phenol red | 60 ml | Minimum 8 weeks |
| 10315060 | Universal IVF Medium, with phenol red | 5×60 ml | Minimum 8 weeks |
| 10301010 | Universal IVF Medium, without phenol red | 10×10 ml | Minimum 8 weeks |
| 10300060 | Universal IVF Medium, without phenol red | 60 ml | Minimum 8 weeks |
| 10305060 | Universal IVF Medium, without phenol red | 5×60 ml | Minimum 8 weeks |
*Minimum time to expiry (from date of shipment from Denmark)